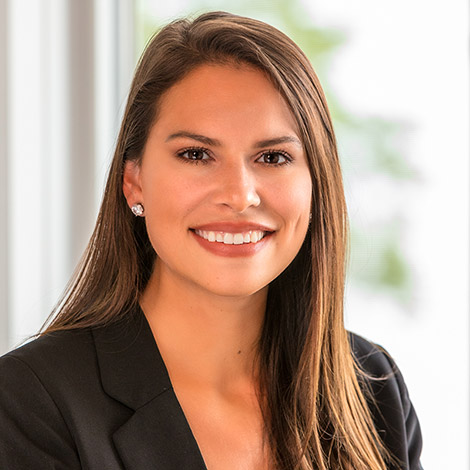 Chelsea Sciarretta
Social Media Manager
Chelsea Sciarretta, granddaughter of Founder Sal Sciarretta, heads up social media at Hemingway.
Her early career included social media and customer relations for a tech app as well as brand relations, marketing, communications, and community outreach for such major brands as the Coca-Cola Company and IMG College. She's been a teacher in the Greenwich, Connecticut, elementary school system for four years.
Growing up in Stamford and attending the University of Connecticut, Chelsea completed her masters at Sacred Heart University and earned a certificate in digital marketing. As a millennial, she seamlessly translated her real-life social personality to social media.
"I love that you can be really creative with it," she says. "And it's a way to connect not only with our clients but also with people who haven't heard of us who are interested in construction, architecture, and design." She adds, "It's really about having a presence and being able to showcase our work."
Her uncle Peter talks about her infectious personality and positive presence at industry events. "She can show up in a room and you notice her," he says. "When Chelsea is Chelsea, her smile can light up Manhattan in a blackout."