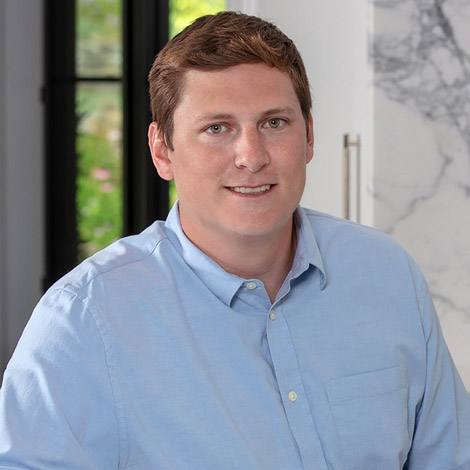 Michael Sciarretta
Accounting Specialist and Office Manager
It's rare for family-run businesses to flourish for three generations, but thanks to Michael Sciarretta — the newest addition to the team — Hemingway is the exception to the rule.
Nearly four years ago, the stars seemed to align as Michael joined Hemingway. He had graduated from college with an accounting degree, put it to use working as an accounting specialist, and was technically proficient. Hemingway knew that staying on top in the industry meant taking advantage of the latest technology and engaging with clients via social media too. Michael catapulted Hemingway into the 21st Century.
Day-to-day, Michael performs cost, bid, and project estimates and accounting projections. He ensures that the office works like a well-oiled machine.
A man of few words but of countless actions, he has become a key team member. Peter quips, "I must say, 'Michael' 100 times a day and he doesn't even reply, he just hands me the completed document I needed and says, 'Next!'"
When he's not working in the office, Michael coaches Hemingway's softball team, gives pitching lessons to local youth groups, plays golf, and spends time with family, including his wife, his high school sweetheart.
You could say it was the force of destiny (la forza del destino) that dictated Michael's coming on board. Not only was he born in a HEMINGWAY HOME — it was the very first one that his grandfather Sal built in this country!